Susan Meredith Beyer
Playwright, Singer, Author, Songwriter
Former TV Talk Show Host/Producer
Nashville, Tennessee
A love of singing and acting found Susan performing professionally on concert stages and major television shows across America and abroad, until 1984 when a profound heart-changing experience in Jesus Christ led to 7 years in Christian broadcasting as host/producer of two television talk shows; and another 7 years in media agency work, coordinating events for National Religious Broadcasters. In 2006-07 she served as the first Southeast/Nashville Region coordinator for Christian Women in Media (CWIMA) and wrote her first, autobiographical book, Above "Reality": Where Miracles Happen and Healing Begins. Susan is happily married to business systems specialist and author Philip Beyer, who encouraged her to complete the project that had pressed on her heart since 1985 —"Ten Boom the Musical." The Beyer's have six grown children, many precious grandchildren, and live near Nashville, Tennessee.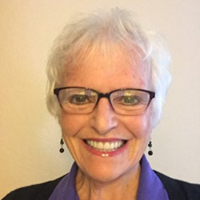 Donna Marquean Griggs
Playwright, Singer, Songwriter, Businesswoman, Arts Aficionado
Fort Worth, Texas
A musical natural, singer and encourager, Donna, a businesswoman now living in Fort Worth, Texas was able to use her musical talents over the years to perform with her two singer/sisters and others for community events, and with church choirs and praise teams and large church productions, including the long-running "Passion Play at Two Rivers" in Nashville, Tennessee. Her large family includes four great married sons and many 'grands'. Donna's affection for Corrie ten Boom's amazing story of victory in the face of the worst the world might throw at us—along with a love of theatre and the arts—has afforded Donna keen musical instincts and insights that contributed largely to the research, writing and heart of "Ten Boom the Musical."
Ten Boom the Musical is the first writing collaboration for Susan and Donna who are real life sisters, born to a musical family in the San Francisco Bay Area. Trained to sing by their musician/father, the years have allowed them, together and individually, to pursue their musical and other interests in a variety of ways as they raised their families. Hearts for the powerful true story of Dutch Holocaust survivor and author Corrie ten Boom, as told in her book "The Hiding Place" (written with Elizabeth & John Sherrill), sparked this labor of love— writing a Broadway-sized play that set Corrie's dramatic life experiences to music!